To reset the Iridium GO! Please do the following steps;
Power on the Iridium GO! device

Open the rubber cover on the antenna side of the device

Use a paper clip, hair pin, or other small instrument to press the factory reset button (pictured below)

The Iridium GO! Device will ask if you want to restore factory settings. Use the buttons below the screen to confirm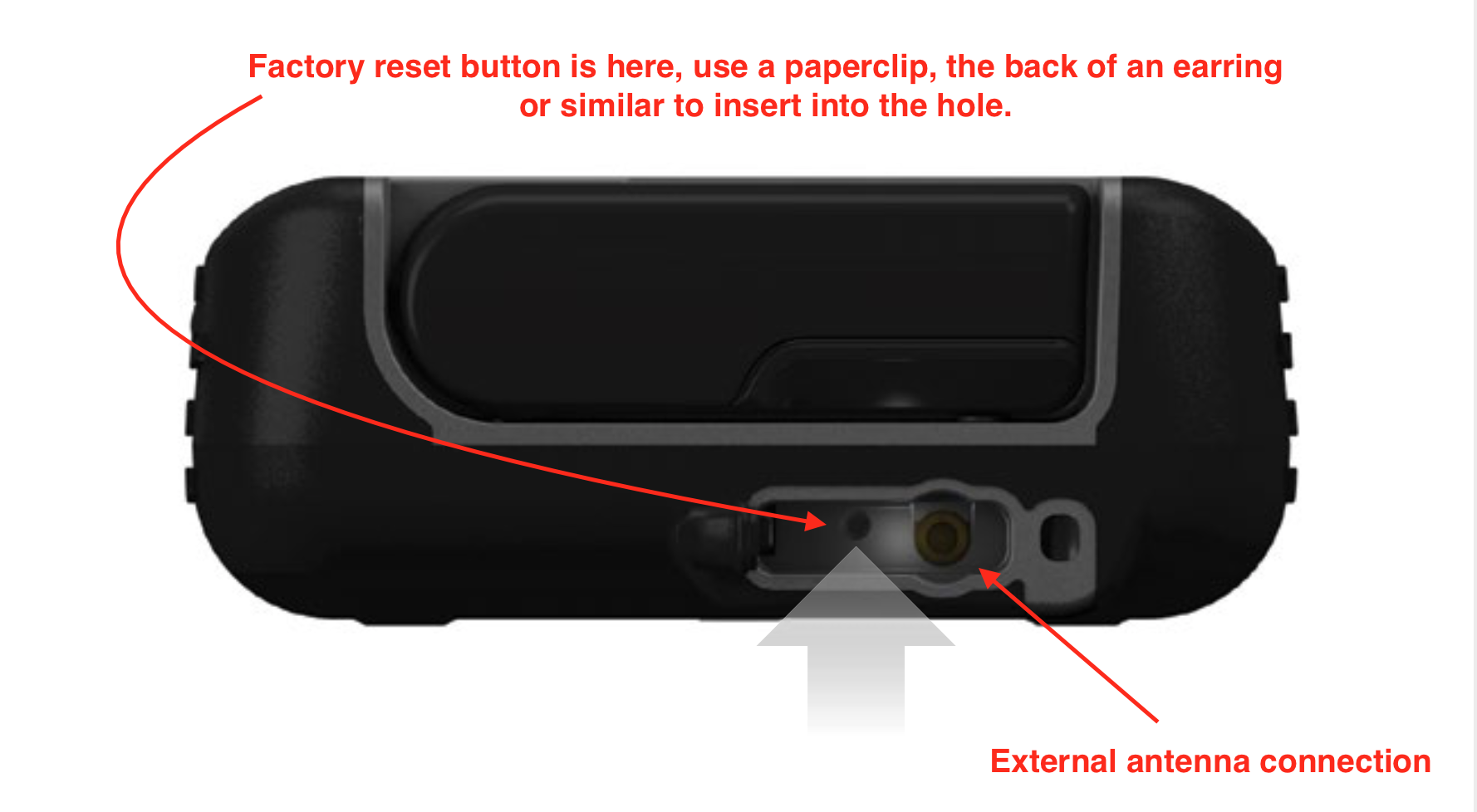 Important:
All previous settings will be lost, the SSID will be reset, and any new users will be deleted.
The username will be reset to guest and the password will be reset to guest for logging in to the Iridium GO! unit.
If you are using the GEOS global emergency response services as your SOS settings you will need to re-enter the GEOS activation code.
If you choose not to use GEOS for your SOS settings, please ensure that the appropriate call and message recipients for SOS are re-entered.