Removing the Battery
Push the battery latch up. The battery pack will release.

Lift the battery pack away from the phone by pulling from the side notch.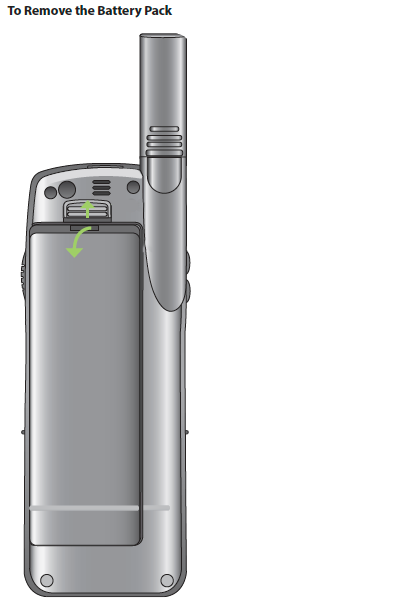 Installing the Battery
Align the battery pack pegs with the slots on the bottom of the battery compartment.

Rotate the top end of the battery pack into the Iridium 9555 Satellite Phone. Press the battery until it is flush with the case.
Note: The battery should click into place and be held securely by the battery latch.